Bhuvan Shome 1969 DVDRip 893 MB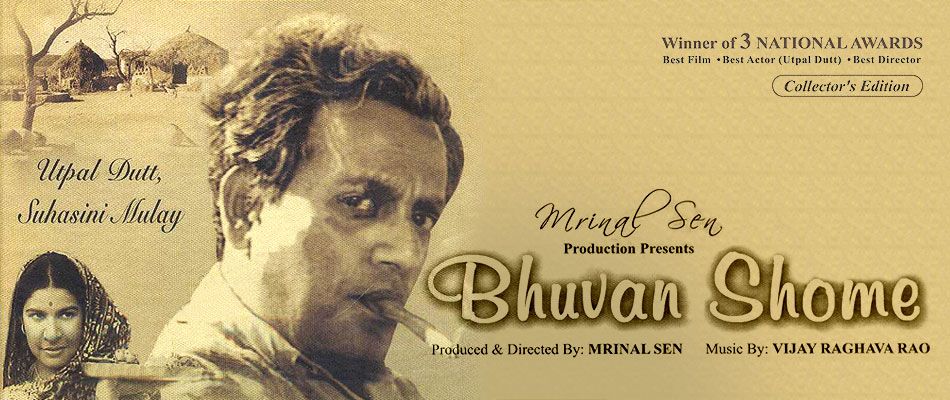 Amitabh Bachchan ... Commentator (

voice

) (as Amitabh)
Utpal Dutt ... Bhuvan Shome
Suhasini Mulay ... Gauri
Shekhar Chatterjee
Sadhu Meher ... Jadhav Patel
Punya Das
Rochak Pandit
information
http://www.imdb.com/title/tt0064086/

Synopsis
Bhuvan Shome is a lonely widower, a proud old man and a strict disciplinarian. Looking back on the trodden path strewn with staunch determination and drab attitudes, he seeks escape in the form of a holiday. Off to duck shooting in Gujarat, little does he realise that his rejuvenation adventure will hurl him into a world so apart that he will find it the most joyful experience in his life.

His new world consists of simple, uninitiated village folks, a bullock-cart drive, marauding buffalo and Gouri. In Gouri, Bhuvan finds a fresh, throbbing pulse in a dying world. And suddenly everything lights up, perhaps heightening his sense of isolation in his new found joy.